Giancarlo Checa, MD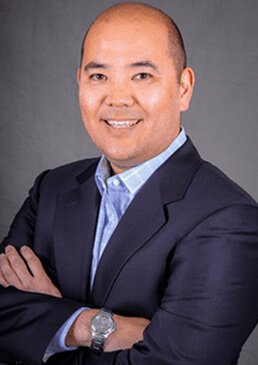 When patients want an innovative pain management specialist who will put them first, they turn to Giancarlo Checa, MD, at Metro Denver Pain Management (MD Pain). He has years of experience leveraging proven pain management techniques for individuals throughout Thornton, Parker, Greenwood Village, and neighboring Colorado cities.
Dr. Checa got his medical start right here in Colorado. He earned his medical degree from the University of Colorado School of Medicine, where he received honors in anesthesia and urology research. He then stayed in the area to complete his surgical internship at Saint Joseph Hospital in Denver.
He left the state briefly — and for good reason. He completed his anesthesia residency at Yale-New Haven Hospital, where he received the Anesthesia Resident Teaching Award, before continuing on to San Francisco to complete his pain management fellowship at the University of California, San Francisco.
Since his return to Colorado, Dr. Checa has gained a reputation in the medical community as both an innovator and a dedicated caregiver to his patients. His goal is always to blend his extensive, fellowship-level pain management training with a warm, holistic approach so that patients get effective treatment that gets them back to an active lifestyle.
He knows that traditional diagnostic tools like an MRI often can't capture the complexity of the human body, so he performs a complete evaluation himself. Only then does he begin to implement medical, interventional, and multidisciplinary pain management techniques. Dr. Checa prioritizes non-narcotics-based treatments and works with patients to find solutions that best suit their wants and needs.
Dr. Checa is a member of the Greater Colorado Anesthesia group, American Society of Anesthesia, International Spine Intervention Society, and sits on the board of the Colorado Pain Society. When he's not serving patients, you can find him hiking, skiing, or scuba diving.